Introducing…The All NEWAlkaPitcher Alkaline Water Pitcher Filter
NEW AND IMPROVED FILTER – NOW WITH FLUORIDE AND ARSENIC REMOVING INGREDIENTS
The ALL NEW & IMPROVED ALKAPITCHER (Alkaline Water Filter Pitcher) Now has Fluoride and Arsenic Removing Ingredients!  The AlkaPitcher instantly Alkalizes your regular water while helping to filter out arsenic's, fluoride, pesticides, organic pollutants, chlorine, and sediment while improving the taste of your water and eliminating odors.
The AlkaPitcher Alkaline Water Replacement Filter 3 pack is the way to go. Buying 3 filters at once saves you money.  Not only do you get a discount on the filters, you're only paying one shipping cost for 6 months worth of filters!
Each filter lasts 2 months, so you have 6 months of filtering and alkalizing your water.
Filter contains:
Activated Carbon
Activated Alumina
Ion Exchange Resin
Negative Potential Ball (ORP)
Tourmaline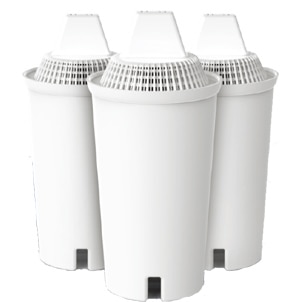 AlkaPitcher filters are made from BPA free plastic and we only use the best media to help filter out arsenics, fluoride, sediment, chlorine, pesticides and organic pollutants while improving your waters taste and eliminating odors.
If you're looking for our whole AlkaPitcher system which includes the pitcher and 3 filters please Click Here to go to that product page and simply order securely online!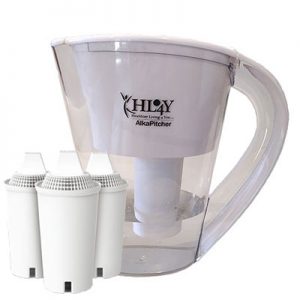 Save
Save
Save
Save
Save
Save
Save