We are thinking about adding a new Alkamate to our line and we need find out which one you like best! We had a great response over on our Facebook page about which one they preferred, but we wanted to ask our reader community too.
As we grow, we want your input because we wouldn't be where we are without you all.  So look below and out of all 4, which Alkamate do you like best?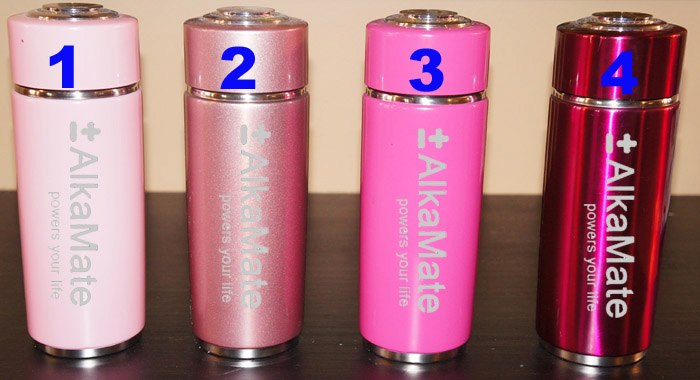 Once we get all of your opinions and suggestions, we will look it over and make a decision.
Leave your comments below on your pink favorite!  Thanks for your input, we really do appreciate it!