3 in 1 FIT Systems – Detox Foot Bath Spa
Look Younger & Live Longer – Pain-Free
As humans we are all contaminated with toxins from environmental pollutions such as those found in our food, water, air, and even our clothing, furniture and other household items. These make the body prone to illnesses. Some harmful effects of toxins include fatigue, depression, decreased sex drive, and skin problems like rashes, blotches, wrinkles, and dullness. (Learn more)

It is very important to detox on a regular basis!  If you are middle aged you have taken roughly 15,000 showers and you have brushed your teeth approximately 30,000 times.  Don't you think you should be cleaning your insides – at least periodically?
In 30 minutes once or twice a week, the 3 in 1 FIT Premium Detox Foot Bath will detox your body – removing the toxins that lurk hidden in your body's cells and tissues.  It's quick, easy and very effective – leaving YOU feeling lighter, healthier and with all around more energy.
[one_half ][framed_box align="center"]
Detox Foot Bath
3 in 1 FIT Premium
This is a unique system consisting of three therapies including:
Far Infrared Heat to provide gentle, radiant heat therapy to stimulate circulation and improve metabolism.
Ion Detox to accelerate the removal of toxins from the body through the process of osmosis.
TENS helps to relieve joint and muscle pain.
Click here for more info on this Ionic Foot Bath
This is our #1 selling Product!!
[/framed_box] [/one_half]
[one_half_last] [framed_box align="center"]

Detox Foot Bath
Accessories

Healthier Living 4 You has all the accessories you would ever need with your Detox Foot Bath.  We carry the best components for you!
Our Arrays are made of the purest metals for the best detox.  Our array cleaner disinfects and actually does kill the viral, bacteria, fungal and is a broad spectrum cleaner. Our liners our made of quality plastic and are BPA free.  Our marketing brochures are tried and tested. To see all the accessories and pricing please click here.
[/framed_box] [/one_half_last]
[success]We have the top rated Detox Foot Baths on the Market today!  Our 3 in 1 FIT Premium Detox Foot Bath has been on the market since 2006 and we have thousands of happy clients.  Not to mention a less than 1% defect rate and a 6 warranty!  If you are looking for a company that will support you and help you learn and understand how to use the Ionic Foot Baths, you will be happy with our amazing customer service.   With your purchase you are entitled to an online course that will help you learn the machines inside and out and all their capabilities.  This course (a $499 Value) is included with your purchase, but is certainly not mandatory.
If you are looking for the best solution on how to become healthy or maintain your health, Healthier Living 4 You thrives on educating our customers with the most up to date information and products to do so!
Pick the 3 in 1 FIT Premium Detox Foot Bath today! Order online or give us a call and we would be happy to help you over the phone. 1-866-745-5743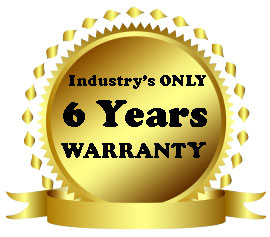 [/success]